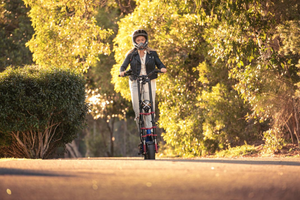 VSETT DUALTRON
OFFICAL DEALER
LOCAL STORE FOR TEST RIDE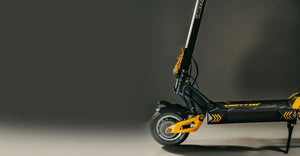 RESERVE A TEST RIDE At Canada Local Store
7780 Woodbine Ave unit 4, Markham, ON L3R 2N7
Explore Escooters

For an exceptional shopping experience and an opportunity to test ride our Vsett and Dualtron Escooters in person, we have carefully chosen stores that share the same values as ours.
Confidence In Purchase

Test riding an eScooter allows to get a feel for the product and determine whether it meets your needs. This helps you make an informed decision and feel more confident in purchase.
Expert Guidance

EZBike Canada's local store has experienced staff who can guide you through the test ride process and answer any questions may have about the product. This ensures that you have a positive experience and can make an informed decision about your purchase.
EZBIKE is the official Canadian distributor of VSETT/DUALTRON, EZBIKE offers brand VSETT/DUALTRON products, provide excellent customer service and support.
Officially authorized
6 Month Warranty
Free Shipping
7780 Woodbine Ave unit 4, Markham, ON L3R 2N7
You must be 16+ years of age, unless it is legally designated as 18 in your location, to test ride an eScooter. If you're under 18, you'll need a parent or guardian to accompany you. To get started with a test ride, we'll ask you to provide a government ID, which we'll safely hold onto during the duration of your ride. Before you hit the road, we'll also ask you to sign a waiver and provide you with a rundown on safety, best practices, and the basics of operating the eScooter.
One of the great things about riding an electric scooter is that you don't need any special clothing. It's a comfortable and hassle-free experience.
You should dress comfortably and avoid wearing long, flowing clothing or accessories that can get caught in the scooter's mechanics. For your safety, we also ask that you wear closed-toed shoes.
If you need us to hold onto your backpack, laptop case, purse or any other item, please check with a member of our team. Please note that EZBike Canada or local stores are not responsible for lost or stolen articles.
We find that test riding the escooter in real-world conditions can give you the best idea of what it's like to own one. Imagine yourself riding this escooter in your everyday surroundings. Play around with the different levels of speed and acceleration. Test the brakes and feel how they respond. Once you're comfortable, try the throttle. If you live in a hilly area, challenge yourself to find a hill you can climb.
For your safety, please make sure to follow local traffic and escooter laws.
Test rides are generally available on a walk-in basis. On busy days, the wait time is usually no longer than 15-20 minutes.
We ask that you limit each test ride session to 15 minutes. If you'd like to go for a little longer, return to the test ride location and speak with a member of our team.  We're dedicated to making sure you find the best escooter for you, so don't hesitate to ask to try another model.