Portable Lithium-Ion Battery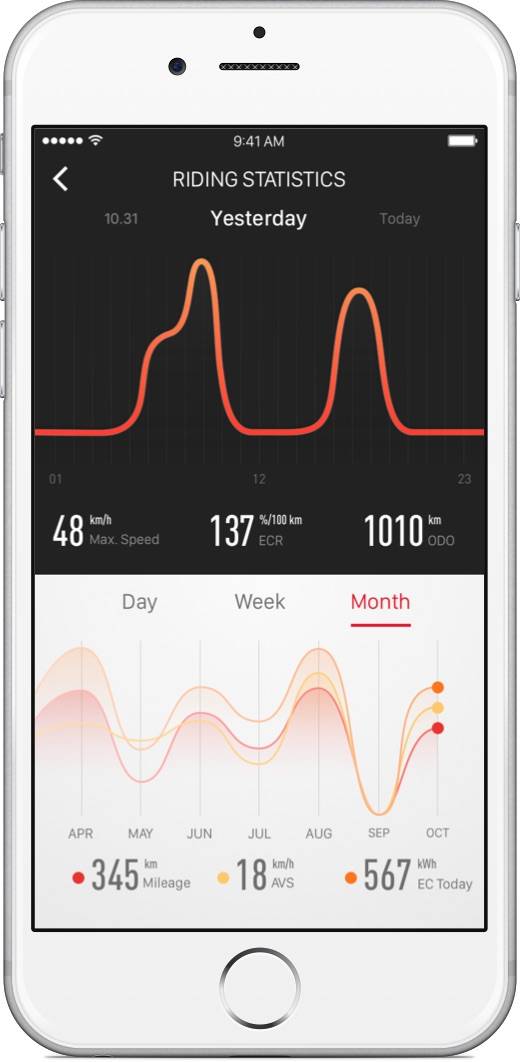 The UQi-Series is a true smart scooter that connects to a smart phone. Everything from battery monitoring to GPS to ride history.

With built-in GPS tracking all NIU scooters will immediately send an alert to the NIU Cloud when an unauthorized movement of the bike occurs.

Through extensive research and analysis, we proudly present our cutting-edge brushless magnet motor. Each component of the UQi-Series' electric powertrain has been precisely designed to achieve the perfect balance between power and energy efficiency, ensuring that the motor provides sufficient power while reducing power loss.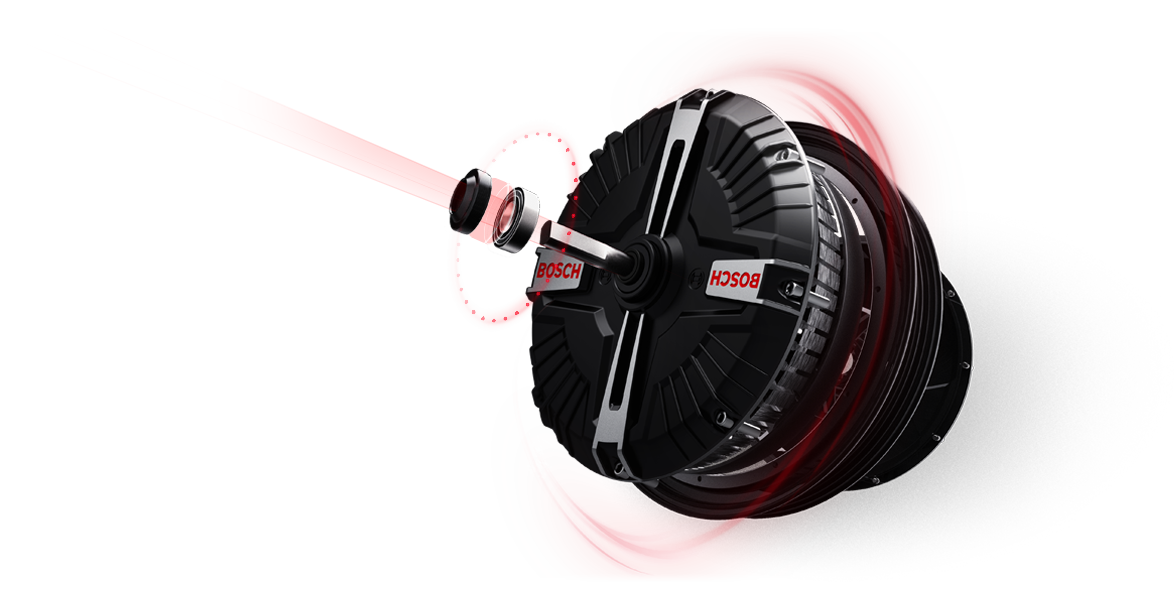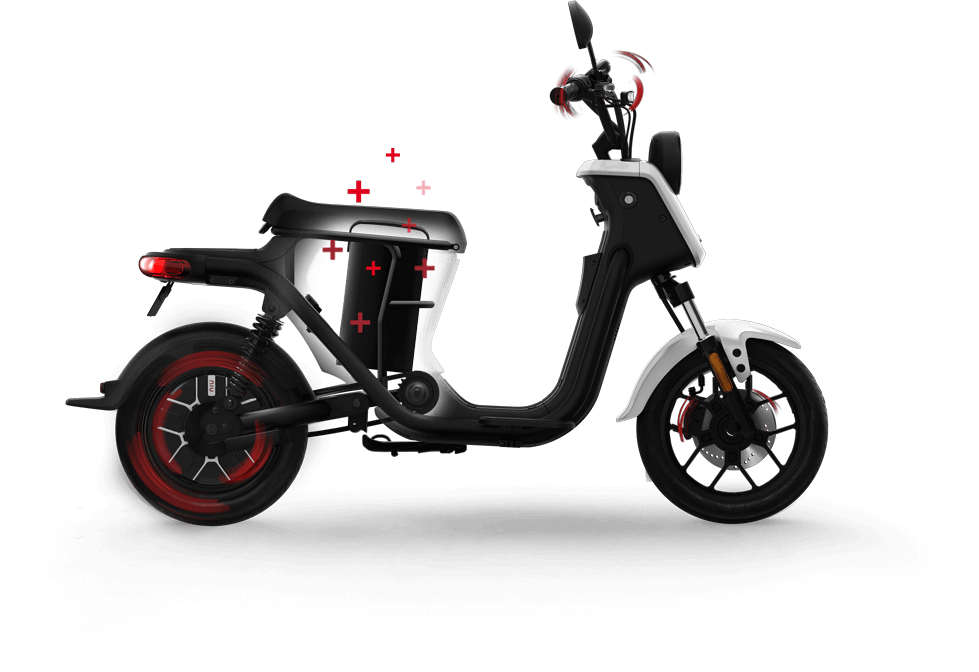 EBS BRAKING SYSTEMElectronic Braking System (EBS) & Regenerative Braking System When you hit the brakes on a normal scooter, kinetic energy produced and then wasted. With our EBS, the kinetic energy produced during braking is captured and recycled back into the battery, extending your range by up to 6%..

The UQi-Series is our first scooter to use keyless ignition. The UQi-Series key allows you to remotely unlock your scooter from up to 50 meters away. When you're ready to ride, simply press the "Niu logo" button on the key to turn your scooter and be on your way.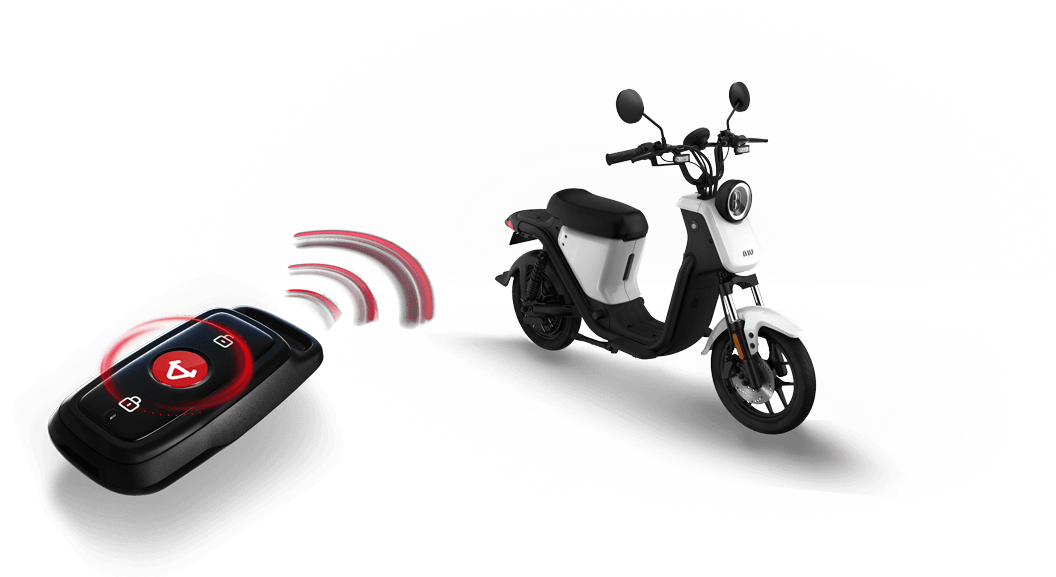 Front disc brake, rear disk brake
Real-time Battery and Mileage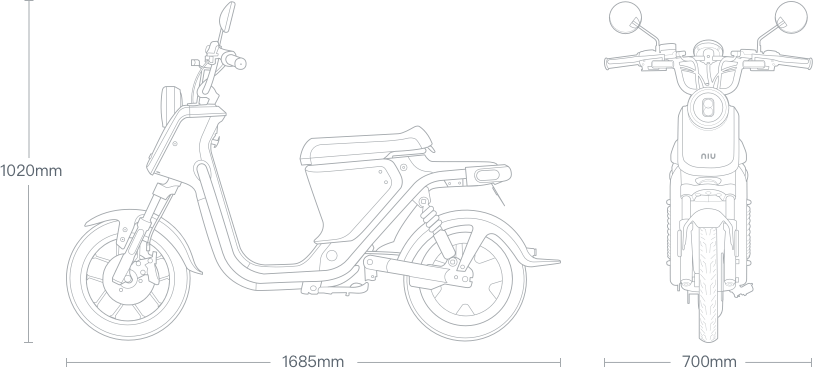 Every new E-bike comes with our industry's best warranty and loyalty program - EZCare. Once your E-bike is registered, we provide each original retail purchaser a warranty against defects in materials and workmanship, being stated as the following:
- Frames

- Motor
- controller
1 Years

- lithium-ion batteries (1 year or 10000km which comes first)
- All suspension linkage components, including bearings, rocker link, and hardware.

This warranty does not cover:

- consumables such as tires.
- Improper follow-up maintenance.
- Installation of components, parts, or accessories not compatible with the E-bike as sold.
- Damage or failure due to accident, misuse, abuse, or neglect.
- Failure to properly charge, store, or use your battery may void the warranty and may cause a hazardous situation.